Upcoming Events & Fundraisers
March 1st to March 31st - March Madness
March 4th - "Susan Conley Presents LANDSLIDE in Conversation with Richard Russo" Meet the Author Event - FREE!
Join us, and libraries across Maine, as we celebrate local author Susan Conley's new novel LANDSLIDE on March 4th!
Register here: https://bit.ly/3ozkO1o.
Read the book here after registering for free.
April 3rd - Easter Bunny Bag Curbside Pickup
May 1st - "Taste of Downeast" Cookbooks On Sale
We are collecting recipes to compile into a cookbook titled "Taste of Downeast" as a fundraiser for the Library's General Fund.
We would love to have you submit your recipes!  We're hoping to include these categories: Appetizers & Beverages, Soups & Salads, Vegetables & Side Dishes, Main Dishes, Breads & Rolls, Desserts, Cookies & Candy, and This & That.
To submit your recipe online, click here. You can also download this PDF and email it back to us or print and send it to
Peabody Memorial Library
PO Box 210
Jonesport, ME 04649
May 1st - Music in the Library Virtual Mini Music Session featuring Darlene Bailey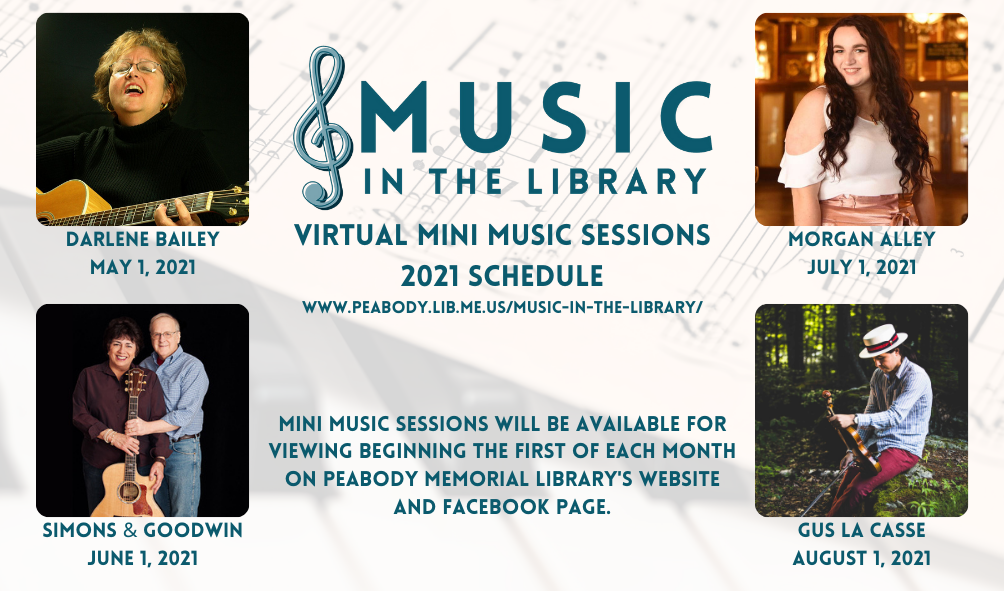 June 1st - Music in the Library Virtual Mini Music Session featuring Simons & Goodwin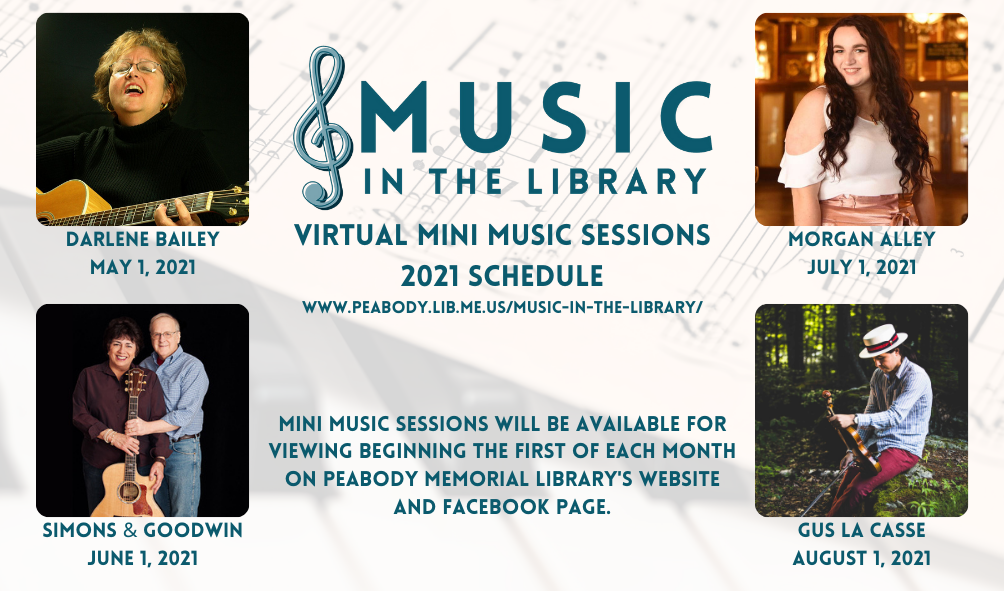 July 1st - Music in the Library Virtual Mini Music Session featuring Morgan Alley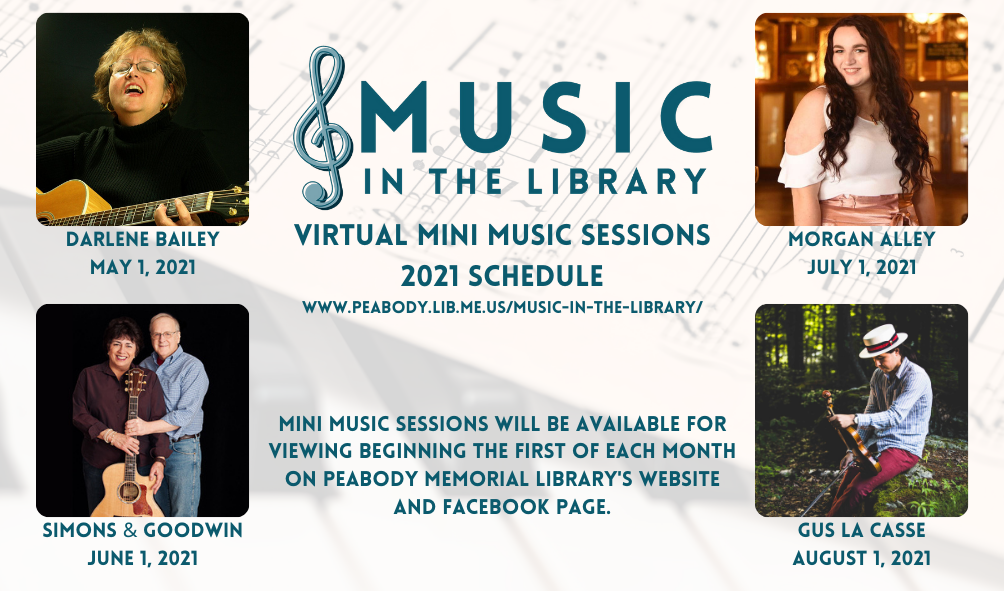 August 1st - Music in the Library Virtual Mini Music Session featuring Gus La Casse